Published on April 7, 2023
–
Updated on April 7, 2023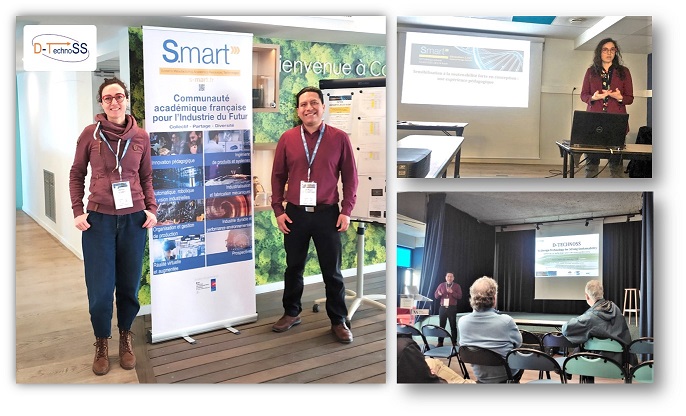 Dates
from April 4, 2023 to April 6, 2023
The 18th S.mart colloquium was took place from April 4 to 6, 2023 at the Village club Miléade in Carry-le-Rouet. The D-TechnoSS team made two presentations.
The 18th S.mart Colloquium organized by S.MART edition entitled "Générations S.mart, Collectif – Partage – Diverisité" we had the opportunity to present a synthesis of our first results and the progress of our activities related to design for strong sustainability
The first intervention was in the session "Sustainability for an industry at the service of society". his was in charge of Melissa who presented her findings on the influence of students' awareness of the strong sustainability paradigm during a design process.
Miguel made the second presentation in the plenary session. It was about the objectives, actions, and results of the D-TechnoSS project in the context of the opportunities represented by collaborative national projects.
This colloquium represented for us a space and opportunity for constructive exchanges with researchers, academics and industrialists.