3ème Journée Marketing et Développement durable
Publié le 1 août 2022
–
Mis à jour le 7 septembre 2022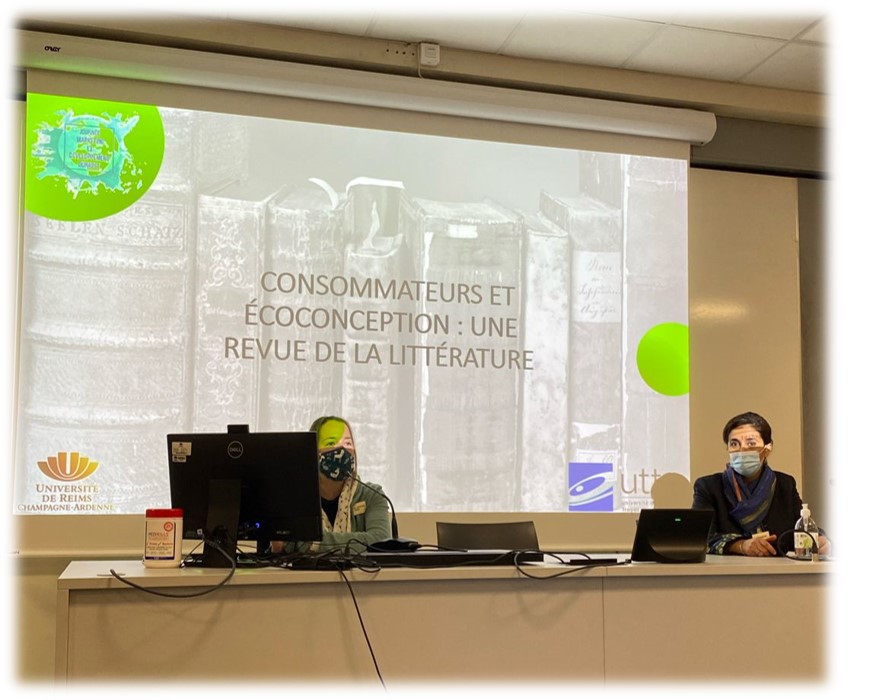 On December 9, 2021, the 3ème Journée Marketing et Développement durable (JMDD) took place in Troyes in connection with the thematic interest group (GIT) of the French Marketing Association AFM and the Institute of Services and Industries of the Future of Troyes ISIFT . Lou-Lyne LECONTE, a doctoral student within the D-TECHNOSS project, presented a first part of the results of her doctoral thesis.
With the presentation entitled "CONSUMERS AND ECODESIGN: A LITERATURE REVIEW", Lou-Lyne addresses the relationships between consumers, sustainable development and ecodesign. This synthesis reveals the difficulties of definition and the limits inherent to sustainable development and ecodesign and, therefore, raises the need to rethink these notions. In her presentation, Lou-Lyne mentions that consumer expectations illustrate a growing concern for sustainable development. However, the role of the consumer in the proper use of eco-designed products and services does not seem to benefit from the necessary consideration during the design phase, thus generating rebound effects that can destroy the potential environmental gains achieved.

We invite you to read the complete publication of this presentation by clicking here.