Five minutes to understand science
Published on April 26, 2023
–
Updated on May 5, 2023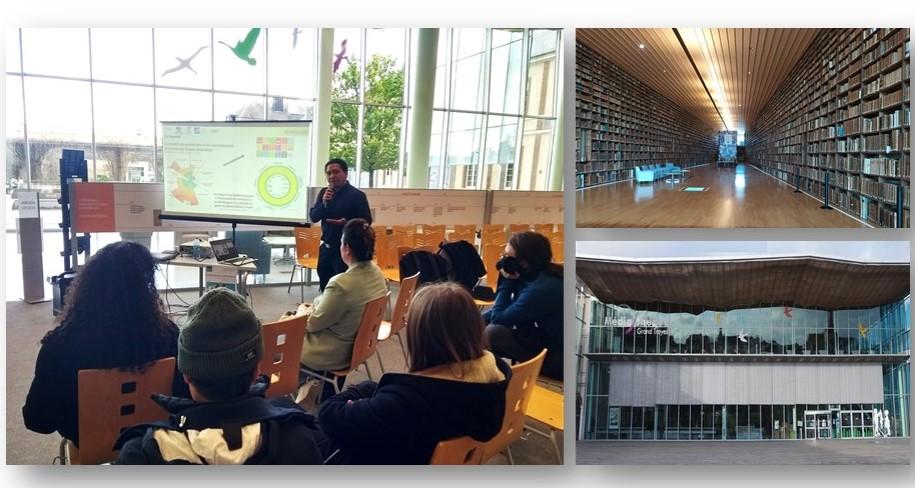 Great meeting of popular sciences at the Médiathèque de Troyes.
On April 15, we had the pleasure of participating in the first day of exchange and dissemination with the Médiathèque de Troyes Champagne Métropole.

The association of doctoral students Ellidoc of the Université de Technogie de Troyes organized this event. During the afternoon researchers and doctoral students were sharing their research projects. The program included presentations, experiments, demonstrations of the laboratories and their equipment. The main idea was to be able to share with the people of the city our projects and our work, which makes us so proud.The objective was to meet with students, families, and the curious to share the different research projects, their progress, and results in an excellent place dedicated to the dissemination of knowledge.

This was an excellent opportunity to talk about current socio-environmental challenges, the concept of strong sustainability and the context of our research work.

We thank the organizers for promoting this type of activity that allows us to bring our work closer to local communities.