The Earth will soon no longer be habitable? Discover the research of Melissa Escobar Cisternas
Publié le 14 septembre 2022
–
Mis à jour le 24 novembre 2022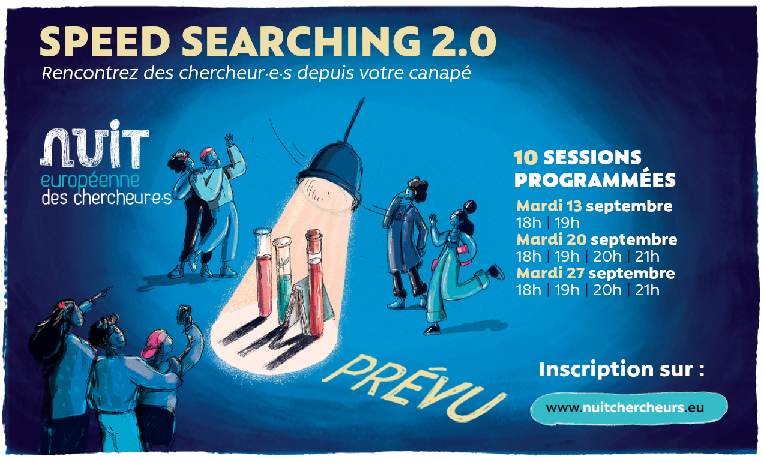 Is it possible that the Earth will soon cease to be habitable? We invite you to discover the research work of Melissa Escobar
On September 30, the event "Nuit des Chercheurs" took place and
Melissa Escobar Cisternas
presented her research on the current perspectives that design brings us for a sustainable, desirable and fair future.
Melissa Escobar Cisternas
, a participant in the
D-TECHNOSS project
, is doing her doctorate in Environmental Sciences and Engineering, Design for Strong Sustainability at UMR 5600 Environment, City and Society from GEO (Ecole des Mines de Saint-Étienne) /
InSyte (Technological University of Troyes)
. The "
Nuit des Chercheurs
" is an evening held in many European cities to have rich, friendly and easy exchanges with researchers outside the laboratory.
As part of the European Researchers' Night 2022, Melissa ESCOBAR participated in the program " Parcours croisés à la Fabuleuse Cantine à Saint Etienne " with Moan Besson and Clémence PETIT, on the theme "research and environmental issues". The exchange is recorded and would be anchored in the national framework of Radio Campus, partner of the European Researchers' Night.
We invite you to listen to Melissa's participation here below or the entire broadcast by
clicking here.